Best paper award at the 17th Annual GEP/CEPR Conference for Michael Blanga-Gubbay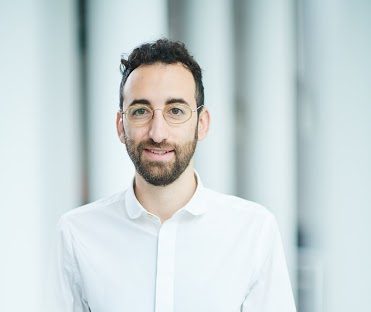 June 7 2018
On April 19 and 20 2018, GEP hosted its 17th Annual Postgraduate Conference. The conference, co-organised with the Centre for Economic Policy Research (CEPR), is a long-established and well-known annual event.
It provides a forum for outstanding PhD students working on Globalisation and Economic Policy to present and discuss their ideas with more senior researchers in a friendly atmosphere.
More than 50 submissions were received, of which 12 were accepted for stand-up presentations and 7 for poster presentations. Presenters came from seven different European countries, and from top economics departments such as LSE, Oxford, Cambridge, the Paris School of Economics, and the Université Libre de Bruxelles among others.
Presentations covered a wide variety of topics such as the role of trade credit provision on firm growth, the propagation of shocks along global value chains, the political economy of free trade agreements and the effect of culture on total factor productivity. Each paper was allocated a formal discussant, and plenty of time was allowed for informal discussion at coffee breaks and dinners. About 10 Nottingham faculty members contributed to the formal discussions, and more attended the conference.
The keynote speech was delivered by Dr Ferdinand Rauch (University of Oxford and CEPR) who presented a paper entitled "Of Mice and Merchants: Trade and Growth in the Iron Age", which studies the causal connection between trade and development using evidence from the Phoenician expansion in the Mediterranean around 750 BCE.
The conference ended with the award of the Best Paper Prize jointly to Jan David Bakker (University of Oxford) for his paper on "International Trade and Regional Inequality" and Michael Blanga-Gubbay (Université Libre de Bruxelles) for his paper "Globalization for Sale".