ECARES @30 : Where Research Meets Society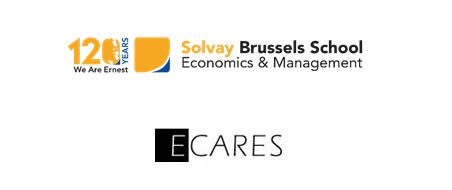 June 16 2023
In the context of Solvay 120 years, ECARES is organizing a conference showcasing the main research fields of our centre and their connection to economic policy.
The conference – entitled ECARES@30 : Where Research Meets Society – will take place on June 30 and July 1. Please find attached the program of the conference.
You are cordially invited to participate in the conference. Participation is free, but for organisational reasons all participants should register using the following link:
https://forms.office.com/e/EWqkYT4uwH .
The conference will take place in :
ULB Campus du Solbosch
Bâtiment S – Salle Dupréel
Avenue Jeanne 44 – 1050 Bruxelles
Please feel free to distribute this announcement to everyone who might be interested in participating.
Looking forward to see you at the conference !