En faut-il peu pour être heureux ?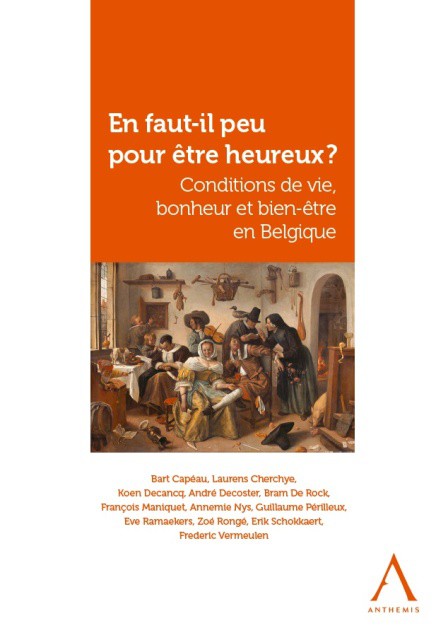 June 6 2019
Are happiness and life satisfaction good indicators for measuring well-being?
A team of researchers from ULB, KU Leuven, UCLouvain, and Antwerp University conducted a large-scale survey to describe in detail the various aspects of the individual well-being of Belgians.
Its originality lies in the attention dedicated to the distribution of the different aspects of well-being within families.
In addition, they propose an alternative method of measuring well-being, called equivalent income. This measure takes into account not only the different dimensions of well-being, but also the opinion of individuals as to what is important for their own lives.
The research on which this book is built was funded by the Public Programming Service of the Federal Science Policy (BELSPO).This book has been co-written by Bart Capéau (KU Leuven), Laurens Cherchye (KU Leuven), Koen Decancq (UA), André Decoster (KU Leuven), Bram De Rock (ULB et KU Leuven), François Maniquet (UCL), Annemie Nys (UA), Guillaume Périlleux (ULB), Eve Ramaekers (UCL), Zoé Rongé (KU Leuven), Erik Schokkaert (KU Leuven) et Frederic Vermeulen (KU Leuven).